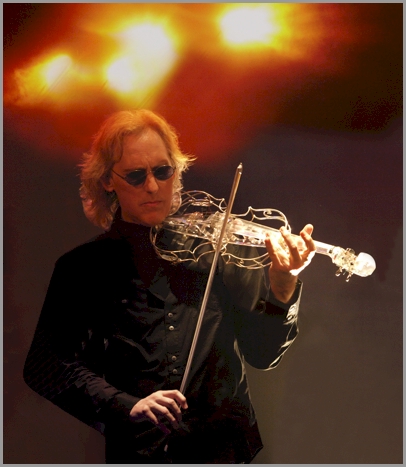 Tuesday June 22, 2010 @ 8:00pm
The Center Theater in Whittier, Ca.
Having been 29 long years since Eddie Jobson performed on the west coast, CalProg is ecstatic to present this progressive rock icon and his all-star band performing the legendary music that made him famous.

Eddie Jobson - kbd./violin (UK, Roxy Music, Zappa/Mothers, Tull, Crimson)
Marc Bonilla - voc/gtr (Keith Emerson Band/Kevin Gilbert)
TJ Helmerich - gtr. (Planet X, Dweezil Zappa)
Billy Sheehan - bass (Niacin, Mr. Big, Steve Vai)
Marco Minnemann - drums (UKZ, Buddy Rich Big Band, Kreator)
Mike Mangini - drums (Extreme, Steve Vai)

This tour will mark the first live performance of UK material in 31 years (from the guy who composed and produced it), plus classic Crimson and more. Besides being a musical pioneer, Eddie has been called "one of the most technically advanced players in the world". When you throw in this once in a lifetime lineup and the intimacy of the Center Theater the inevitable result is a magical night of progressive music that is both timeless and historic.

The Whittier performance will be the last stop of a tour that crosses Japan and headlines at NearFest. We at CalProg are honored to welcome Eddie and U-Z to the west coast and our stage.

As always, this is an all ages / no alcohol event. Tickets are only available at CalProg.com. You will need a credit card or PayPal account to make the purchase.